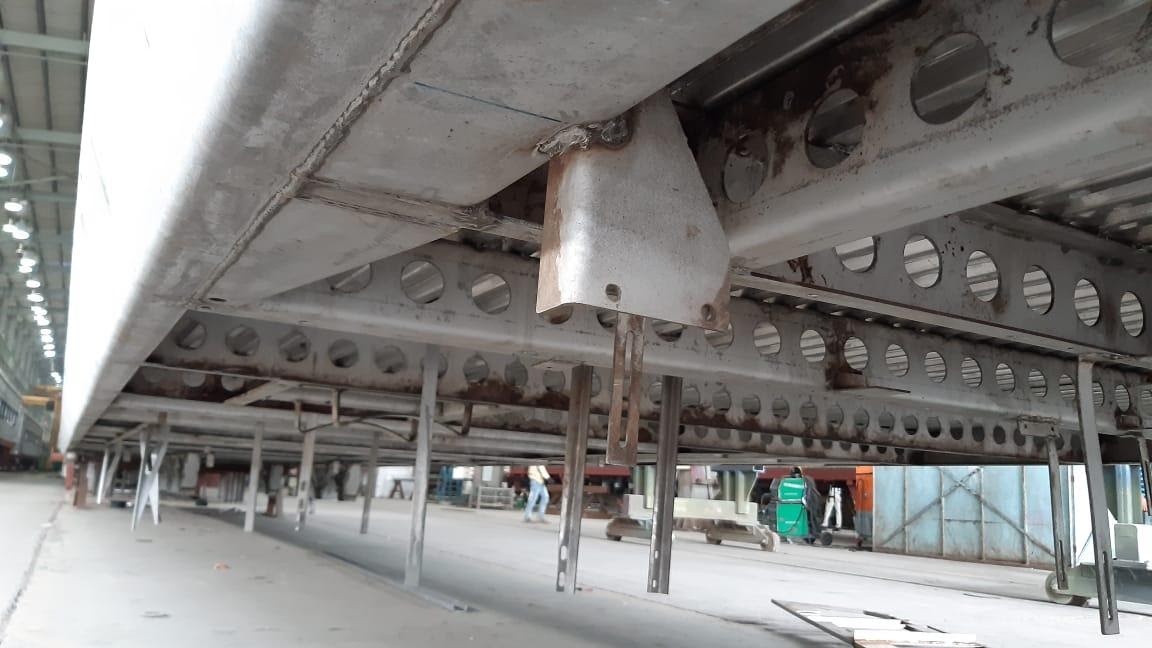 New Chrome-Manganese (CrMn) austenitic stainless steel grades offer extensive opportunities for Durable and Light-weight solutions.
Stainless steel is best known in the railway industry for its corrosion resistance and higher strength in shell bodies. But now JSL's new Cr-Mn series 201LN grade offers exciting possibilities to help designers create stronger and long lasting coach underframes. This austenitic, low nickel grade enables the construction of energy-efficient vehicles that also offer enhanced occupant safety. It also offers price stability and is 100% recyclable. 200 series of stainless steel is already being used as a cost effective alternative solution to convention Cr-Ni stainless steel.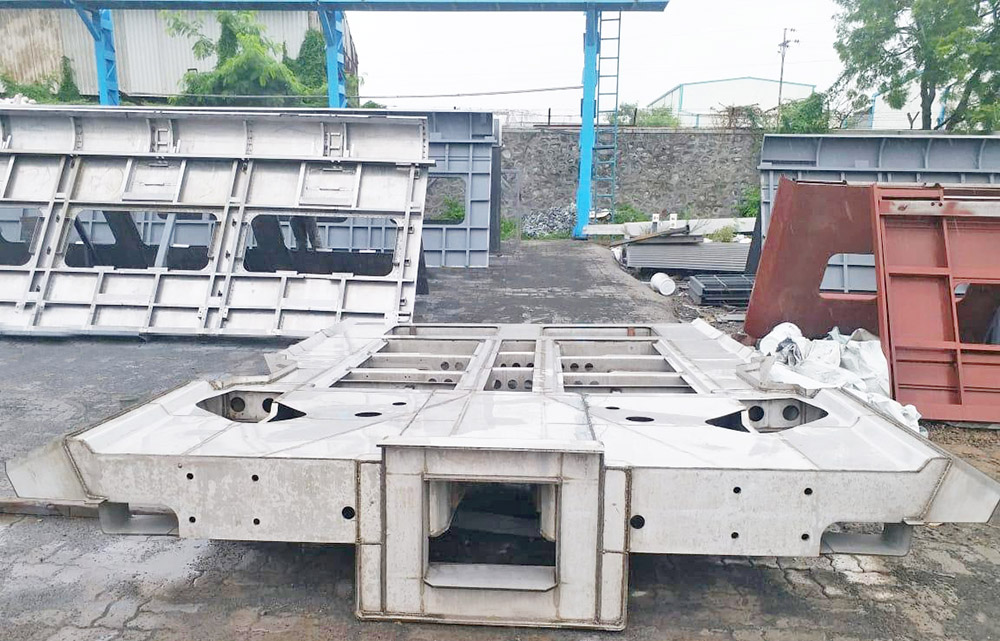 Prolonged Life with Minimal Maintenance
Presence of elements like Chromium & Nitrogen in higher proportions, make 201LN highly corrosion resistant. Thus, SS underframes developed in this grade, could be used for 25-30 years, with minimal repair and maintenance costs.
Chemical Composition of SS 201LN:
| %C | %Mn | %S | %P | %Si | %Cr | %Ni | %N | %Cu |
| --- | --- | --- | --- | --- | --- | --- | --- | --- |
| 0.030 max. | 6.4-7.5 | 0.015 max. | 0.045 max. | 0.75 max. | 16.0-17.5 | 4.0-5.0 | 0.10-0.25 | 1.0 max. |
Pitting Resistance Equivalent Number (PREN) =%Cr + 3.3 X %Mo + 16 X %N
PREN is the indicator of Stainless Steel's corrosion resistance. Higher the PREN value, more is the corrosion resistance. SS 201LN with a PREN value of 20, exhibits excellent corrosion resistance.
Light Weighting due to higher strength
Presence of nitrogen and manganese as partial substitution of nickel increase the yield strength of the grade without impairing its ductility. The higher strength enables light-weighting the of the stainless steel underframes, which in turn leads to significant savings on electrical energy consumption.
Grade 201LN stainless steel has good resistance to oxidation, easy fabrication, and excellent toughness even in low temperatures. Its high elongation allows bending and forming. 201LN alloy is suited for many ambient temperature structural applications, such as railroad freight cars, truck trailers, coal handling and other bulk transport equipment where there is a need for a good combination of corrosion resistance, strength, toughness and ease of fabrication.
Mechanical Properties of 201LN Stainless Steel
| Material | Typical Yield strength Rp0.2 [MPa] | Typical Tensile strength Rm [Mpa] | Typical Elongation after fracture A50 [%] |
| --- | --- | --- | --- |
| 201LN | 380 | 820 | 51 |
Making Railways the safest mode of Transportation
Toughness is the ability of a material to absorb energy and plastically deform without fracturing. One definition of material toughness is the amount of energy per unit volume that a material can absorb before rupturing. Higher toughness of 201LN stainless steel makes them an ideal material for fabrication of Railway coaches and underframes, where safety is a critical criterion for material selection. 201LN is known for maintaining the impact resistance even at cryogenic temperatures.
Impact Strength of 201LN Stainless Steel:
| Grade | Impact Strength (J) |
| --- | --- |
| 201LN> | 60 min. |
No need for coating/painting
In 201LN stainless steel there is no need for any coating or painting such as electrolytic zinc or external paints for protecting the component from corrosion. Elimination of painting operation will reduce the cycle time for production of SS 201LN underframes.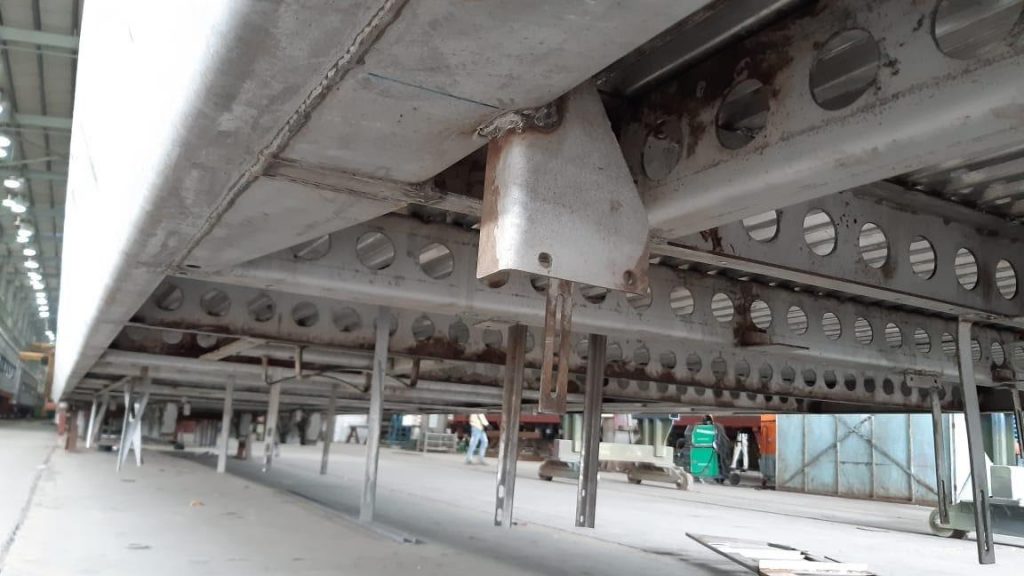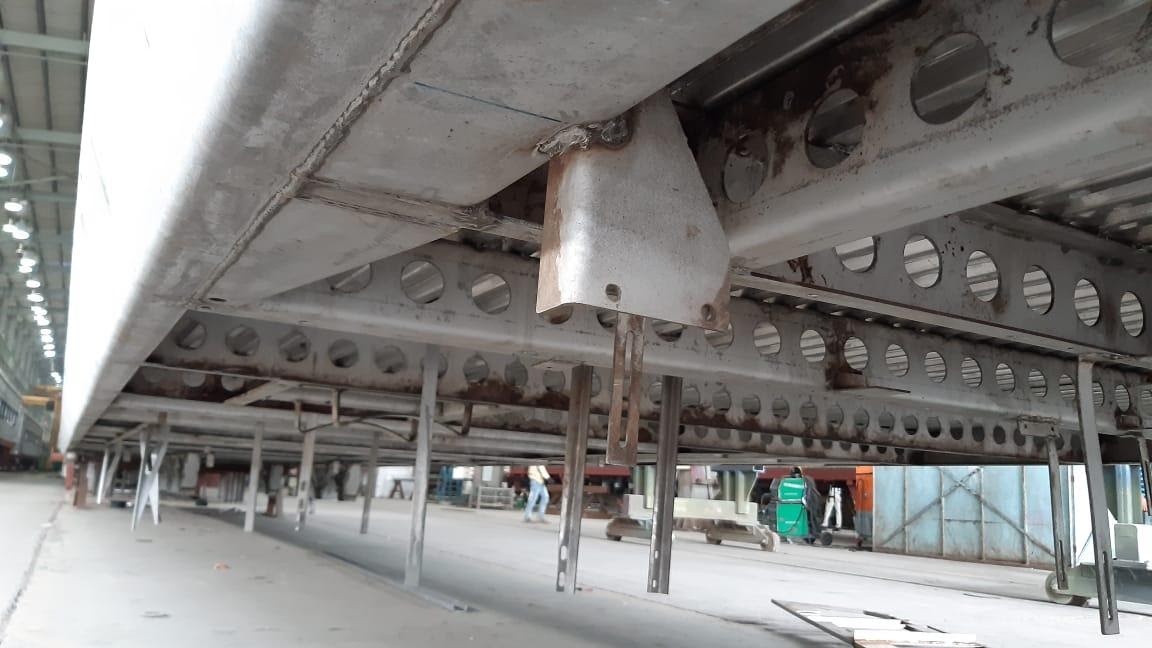 Improved fire-resistance for Railway applications
The fire resistance of stainless steel was one of the decisive factors in selection of stainless steel for under-frames of railway coaches. There is no possibility of ignition of stainless steels and flame spread is minimal, reducing the propagation of fire.
SS 201LN, with its significantly higher Chromium content, can withstand temperatures in excess of 1,000 C.
100 % Recyclability
The effect that will be caused to the environment through sourcing of a particular material is often an extremely important factor influencing the material selection.
If the sourcing of a material proves to be damaging to the environment then a number of issues are raised. Stainless Steel being 100% recyclable is an environmentally friendly material and offers long term sustainable solution.
The case for 201LN stainless steel Underframes
Enhanced performance
Excellent corrosion resistance, offering prolonged life with minimal repair and maintenance.
High strength, lightweight material
Excellent crash and fire resistance
100% recyclable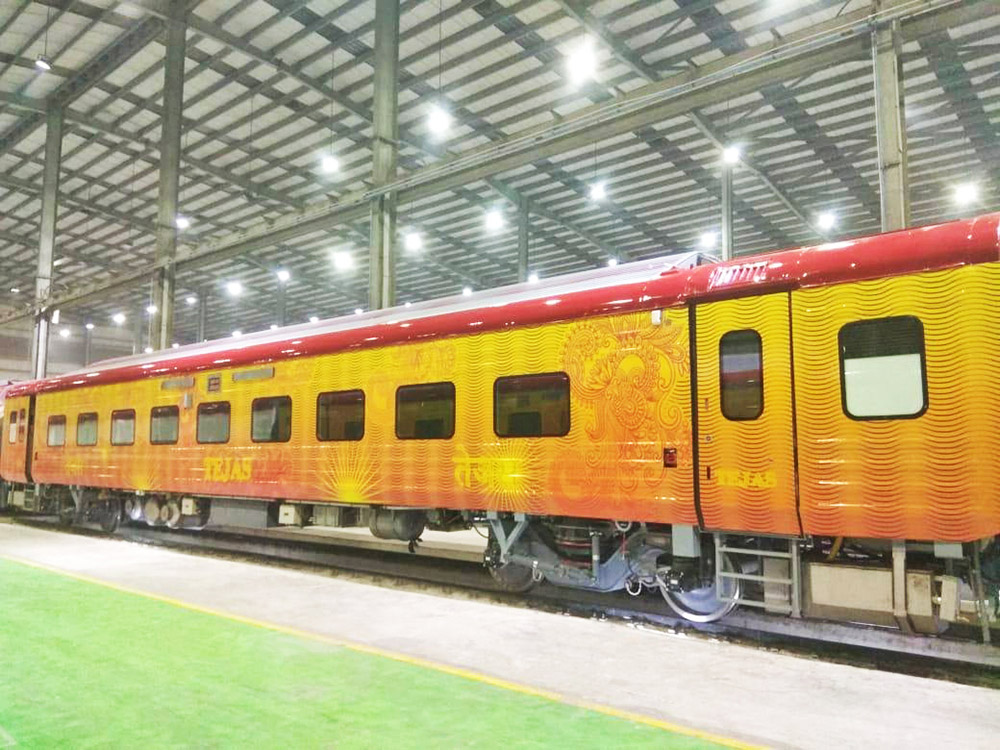 MCF, Rae Bareilly has installed stainless steel underframes on 100 nos of coaches of Tejas trains.
A wide range of other potential applications
Railway Coach Underframes
Structural parts
Rail Road freight cars
Cryogenic Vessels
Coal Carrying trucks