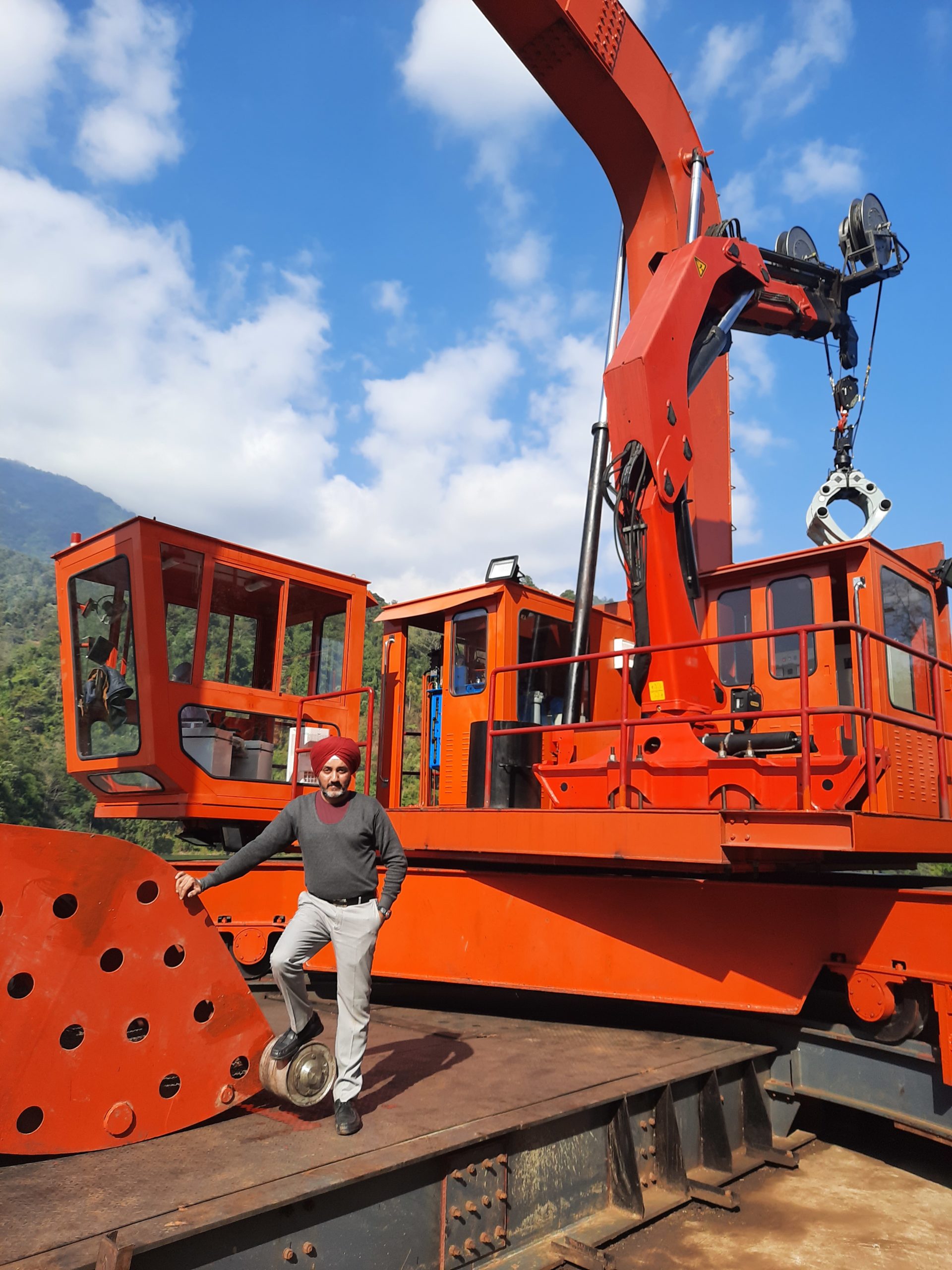 "The values inculcated in my joint family have been instrumental in the overall success of our company", says Director, GMW Pvt. Ltd., Mr N P Singh. A fitness enthusiast with immense passion for his work, Mr Singh shares insights from his 25-year long journey at GMW and describes how a close-knit family continues to be the core of their business venture. In this feature, we not only introduce you to the man who is the ace of his business, and believes that Gujarati and Punjabi cuisines are food for his soul, but also give you a glimpse of his 'Karke Dikhaayenge' (We will make it happen) attitude.
Tell Us About Your Journey So Far.
We are a devoted Sikh family hailing from Jalandhar, Punjab. The foundation of our family business was laid in 1960s when my grandfather, after working at the Bokaro steel plant in Bihar, got a fabrication and erection contract at Dhuvaran Gas-Based Power Project in Gujarat. Back then, power-based plants in India used to heavily depend on imports. During the 1970s, my uncles and my father joined him and strengthened the business by successfully executing several big-ticket structural steel fabrication projects at thermal plants across India. General Mechanical Works (GMW) then came into existence in 1980 at Baroda. Over the years, we expanded our portfolio into the EPC business of piping, equipment erection, and tanks etc. for thermal power projects. Later, my four brothers and I, being the 3rd generation of entrepreneurs, joined the business and diversified it to hydro-mechanical and water intake equipments for hydro and nuclear power projects, where we extensively use stainless steel.
I joined the family business in 1997 after pursuing my Bachelors in Industrial Engineering from Dr B R Ambedkar National Institute of Technology, Jalandhar. At GMW, initially, I worked at various project sites learning the intricacies of project execution under my uncles and later, concentrated on indigenous manufacturing of Trash Rack Cleaning Machines (TRCM) in India by applying the latest technology. In 2017, GMW earned its first patent. Today, we are the only manufacturer of all types of customised TRCMs in India. We have executed over 25 hydropower projects ranging from 5 MW to 1200 MW, along with over 75 power plant contracts. I can proudly say that even today, our biggest strength is the fact that we are one joint close-knit family.
What Are Some Noteworthy Milestones Of Your Business?
One of our key milestones is commissioning Asia's biggest TRCM at Ranganadi hydro project in Arunachal Pradesh. The patented TRCM invention is essentially a part of our hydro-mechanical projects. This machine prevents debris from entering the turbines in a dam, thereby keeping the racks clean and resulting in higher hydropower generation. Stainless steel is the best suited metal for critical components of this machine because of its unbeatable corrosion resistance and strength under water in harsh conditions.
Tarapur Atomic Power Project in Maharashtra is another noteworthy project where we have developed water-intake equipment, like Travelling Water Screens, in stainless steel. Such projects have boosted our contribution to 'Make in India' and 'Swachh Bharat' initiatives of the Indian government as we have helped increase the production of clean energy in our country. Kudankulam Nuclear Power Project is another key project where we are using a new grade of stainless steel, super duplex stainless steel, for which we rely on Jindal Stainless.
We take up projects for Bharat Heavy Electricals Limited (BHEL), National Thermal Power Corporation Limited (NTPC), National Hydroelectric Power Corporation (NHPC), Nuclear Power Corporation of India Limited (NPCIL) among others, and are also exporting our products. We continue to technologically innovate as our products demand customization with every project.
Tell Us About The Steps Taken By You For Sustainable Manufacturing.
Manufacturing components for power projects are essentially resource intensive. This is why we make sure to use and produce clean energy with minimal impact on the environment. For instance, our workshops are installed with solar rooftops. This way we generate our own power instead of using grid power. We are among the first few manufacturing setups in Gujarat to have successfully implemented this.
When And How Did Your Journey With Jindal Stainless Begin?
We have been associated with Jindal Stainless since 1990s. Later, when we started manufacturing for nuclear projects, we also supported the Company in developing duplex stainless steel. Nuclear power projects, in my opinion, are the benchmark for developed industrial activity as they demand the highest quality standards. I remember placing one of the earliest orders for duplex stainless steel with Jindal Stainless for the Prototype Fast Breeder Reactor (PFBR) project, Bhavini in Tamil Nadu. This was the first time that an Indian manufacturer developed this grade as it required specialized R&D.
What Is It That Keeps You Motivated In Your Business?
TRCM is my passion since it is our personal invention. Design and innovation keep me hooked to my business, so much so that I have even equipped myself with the basics of the millennial design softwares. Apart from this, I am an avid marathon runner and gym enthusiast. Exercising helps me stay focused and excited every day. I also love to travel with my family. Over these years, I have faced several challenges in my business that have helped me realize that roadblocks are an essential tool for growth and personal development.