Savitri Devi Jindal
Chairperson Emeritus
Smt. Savitri Jindal, "Chairperson Emeritus" of the OP Jindal Group is also a Member of the Legislative Assembly of the state of Haryana, from Hisar Constituency. She has recently been inducted as Minister-Urban Local Bodies in the Government of Haryana. She is a devoted social worker and strives to continuously work towards upliftment of the weak and backward sections of the society through various initiatives like women empowerment, health care, education and environment. Mrs. Jindal has been instrumental in launching various Housing Schemes and Computerizations of Land Records in Haryana.
Mr Ratan Jindal
Chairman & Managing Director
A commerce graduate and alumnus of the Wharton School of Management, Mr Ratan Jindal is the Chairman of Jindal Stainless, a USD 2.70 billion (as of March'21) consortia, and part of the USD 25 billion OP Jindal Group.

His apt leadership skills have made Jindal Stainless the largest integrated stainless steel producer in the country and has put Jindal Stainless amongst the top 10 global stainless steel producers. Helmed by Mr Ratan Jindal, Jindal Stainless Limited has grown from a producer of stainless steel products to a provider of innovative stainless solutions. With an annual capacity of 1.1 million tonnes, Jindal Stainless LImited serves an international audience through its global network.

Following on his father's footsteps, Shri O.P. Jindal, who believed that "without the upliftment of weak and backward sections of the society, a nation can never prosper", Mr Ratan Jindal has made Corporate Social Responsibility an integral part of Inclusive Management. He is the Chairman of the Board of a 600 bedded multi-specialty charitable hospital and also devotes time to oversee the functioning of two large schools, where more than 4000 students from all sections of society get access to education. and no differentiation is done between the have and the have not's.

Mr Ratan Jindal is a keen golfer, and takes avid interest in tennis and cricket.


Mr Abhyuday Jindal
Managing Director
A Boston University graduate in Economics and Business Management, Mr Abhyuday Jindal has a wide ranging experience in the areas of project management, supply chain systems, and strategic & general management. Currently, he is the Managing Director of Jindal Stainless. He is also the Co-Chair for FICCI's Steel Committee.

Mr Jindal started his career with the JSW Group. There, he played a prominent role in the stake acquisition of Ispat Industries and the post acquisition integration of JSW and Ispat. He then moved on to the Boston Consulting Group, where he managed project consultancy for diverse industries, including cement, steel, wind turbines, and auto components. Having gained a deep understanding of the industrial manufacturing arena, Mr Jindal entered the USD 2.70 billion (as of March'21) Jindal Stainless consortia.

Driven by the ambition to go beyond the ordinary, Mr Jindal took multiple strides in improving supply chain and operational efficiencies. Today, he is shaping Jindal Stainless into a far more dynamic, responsive, predictive, and solution-based organization. As a leader in the stainless steel landscape of the country, Mr Jindal has explored and unlocked new avenues for providing stainless solutions to stakeholders with the vision to improve lives. Helmed by him, the organization has built uncontested market leadership, and made foray into new fields. It was under his stewardship that the Company bolstered its unique competitive advantage in the manufacturing of special stainless steel grades for nuclear and defence sectors.



Strongly rooted in the Indian soil, Mr Jindal's community-centric transformational approach has led to the development and sustenance of several empowerment initiatives in and around its production facilities. His signature style has endeared him further among employees. He personifies open and participative management, a consistent culture of dialogue and feedback, and a relentless march towards continuous improvement. Mr Jindal also serves as the Vice President of the Infrastructure Industry and Logistics Federation of India, endeavoring to forge stronger and wider public-private partnerships.
Tarun Kumar Khulbe
Whole Time Director
Mr. Tarun Kumar Khulbe is an Engineering graduate from MITS, Gwalior and MBA from JBIMS, Mumbai and possesses over 25 years of experience in the field of plant operations & projects. He has been associated with Organizations such as Raymond steel, EBG India, Thyssen Krupp Elec Steel, Bhushan Steel & Strips Ltd.
Mr. Anurag Mantri
Executive Director & Group CFO
A Business Strategy & Finance professional, Mr. Anurag possesses a versatile experience of 3 decades. With a consistent track record in exponential Enterprise Value creation, driving profitable growth with best-in-class Corporate Governance & Investors Relations across various industry sectors, he is one of the most revered names in the industry. Having led diverse industries, viz oil & gas, IT services, renewables, metals, infra, financial services, and management consultancy, his prudence in financial practices & business processes with special focus on ESG goals is ingenious.

Before joining Jindal Stainless, Mr. Mantri served in numerous leadership roles. Right from Schneider, Cairn, SRF, HCL Technologies to L&T, he sailed all the boats, big and small, to the shore of success. By sheer financial prowess and governance standards, Mr. Mantri has been instrumental in driving a nearly three to five-fold jump in the valuations during his tenures within various organizations.

For someone who has worked in fairly diverse organizational settings, from start-ups to MNCs and everything in between, flexibility in methodology and a firm conviction in goals become inseparable to the person. And, Mr. Mantri is undoubtedly one of them.

Best described as a cyclist & scuba diver by enthusiasm. Mr. Mantri is not just a dedicated professional, but also a devoted adventure sports lover.
Mr. Jagmohan Sood
Whole Time Director
Mr. Jagmohan Sood is a technocrat with nearly three decades of experience in operational and managerial excellence. He was the Wholetime Director and Chief Operating Officer of Jindal Stainless (Hisar) Limited (now merged with Jindal Stainless Limited). Currently, he is associated with Jindal Stainless as Director, Operations. In his current role, he is responsible for driving growth and sustainability strategies for the Hisar and Jajpur units of Jindal Stainless. Mr Sood also helms the Sourcing function of the organization and drives strategic technology integration in Operations and Sourcing.
Mr. Sood began his career in 1990 by joining the Operations team of the public sector steel major, Steel Authority of India Limited. Five years later, he joined the Research & Development wing of Jindal Stainless and then went on to work in various divisions of the Company. He is an expert metallurgist with versatile on-ground experience across the value chain of the business in both domestic as well as international markets. In the stainless steel industry, his voice is a force to be reckoned with.
Mr. Sood's academic records are at par with his illustrious professional journey. He is a gold medalist in Metallurgical Engineering from the University of Nagpur. He also secured the first rank in M. Tech. in the Department of Metallurgical and Material Engineering at IIT Bombay. Furthermore, Mr. Sood has attended several management and leadership development programs at reputed institutes such as Harvard Business School, Indian Institute of Management (IIM), Ahmedabad, and Management Development Institute, Gurgaon.
Ms Arti Luniya
Independent Director
A post graduate in International Relations from the Jawaharlal Nehru University, Delhi, Ms Luniya has 38 years of rich experience in the steel industry. Being an effective strategist, Ms Luniya has worked across various functions in the Steel Authority of India Ltd.(SAIL). From corporate communications, marketing and sales, to coal procurement and risk management, Ms Luniya has rare insights into the supply chain and lifecycle of products in the steel industry. Additionally, she was also an Advisor to Evidence for Policy Design (EPoD) at Harvard Kennedy School of Public Policy. She has been associated with Jindal Stainless since July 2018.
Mr Jayaram Easwaran
Independent Director
Mr Jayaram Easwaran, an alumnus of the Indian Institute of Management, Bangalore (IIM-B), has over three decades of leadership experience across various functions in global corporates. These include heading Corporate Marketing at the Eicher Group, HR at Sutherland Global Services and Tality India, Corporate Planning and Communications at Aricent Inc, and serving as the Joint MD and CEO at Maadhyam Advertising.

A well-known management consultant and speaker, he has also been a winner of the National Competition for Young Managers by Business India and AIMA. Mr Easwaran is also the author of 'Inside the C-Suite' published by Harper Collins.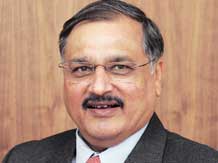 Dr. Rajeev Uberoi
Director
Dr. Rajeev Uberoi is a career Banker with specialization in the area of Governance, Legal, Compliance and Control. He was CEO of IDFC Holding Finance Co. Ltd. and held senior responsibilities in various Banks as General Counsel, Group Head Audit (IDFC Bank Ltd.), Group Senior President, Governance and Control (Yes Bank). Earlier, he had worked with several domestic and multinational banks such as Standard Chartered Bank, Union Bank of India, State Bank of India, Reserve Bank of India as Asst. General Manager, Dept. of Banking Supervision, Citibank as Vice President & Regulatory Head; ANZ Grindlays Bank as Head- Risk Management & Compliance – India. Dr. Uberoi is also a profound writer and has a lot of publications to his credit. He is also a member of various Committees and has been active on the Speaker circuit. He is a recipient of many accolades and awards and his contribution to the legal fraternity has been recognized in the Industry.

Dr. Uberoi is a lawyer and a Canadian Commonwealth Scholar with a Masters from McMaster University and a Ph.D. in Economics. He also possesses a Post Graduate Diploma in Business Administration from the Management Development Institute (MDI). He was also on the Board of MPCON Limited, IFCI Infrastructure Development Limited, Asian Hotels North and NICDC Haryana Global City Project Limited. He has been a senior advisor to Shardul Amarchand Mangaldas, Unity Small Finance Bank, Bridgewater Tech Ltd. UK, Faarm Global Venture Pte Singapore etc and on the Board of Auvionpro Payment Solutions Pvt. Ltd., IL&FS Mutual Fund (IDF), Exclusive Finance Ltd. etc. Dr. Uberoi has been mentoring many startups especially in the area of Digital Financing, Governance and Control.

Ms. Shruti Shrivastava
Independent Director
Ms. Shruti Shrivastava (née Kanodia), holds a B.A. LL.B. (Hons.) degree from National Law School of India University, Bengaluru with a gold medal. She is a practicing corporate lawyer with approximately 15 years of experience. She started her career with S&R Associates, New Delhi and then moved on to Shardul Amarchand Mangaldas, New Delhi where she was a partner in the corporate and M&A practice since 2016. She has significant experience in general corporate advisory including senior management employment, mergers & acquisitions, private equity and venture capital transactions, debt and equity financing for both listed and unlisted companies and restructuring of businesses. She is currently leading Sagus Legal, a legal advisory firm. She was recognised among the "Promising Women Leaders" of 2022 by Economic Times and Femina. She also featured in the list of "Future Legal Leaders" published by India Business Law Journal in 2022.
Mr. Parveen Kumar Malhotra
Nominee Director - State Bank of India
Mr. Parveen Kumar Malhotra is a Science graduate from Punjabi University and Certified Associate of Indian Institute of Bankers. Mr. Malhotra has also done Masters in Financial Management from Jamnalal Bajaj Institute of Management Studies, University of Mumbai.

Mr. Parveen Kumar Malhotra joined State Bank of India ("SBI") in 1978 as Probationary Officer and retired as Dy. Managing Director, heading Stress Asset Management Group in August 2015. During the course of his engagement with the India's largest Bank & PSU SBI, he carried out multifarious assignments in positions of high responsibility around the Country and abroad. He honed his skills in International Finance and Operations as Head of Syndication in Bahrain and then as CEO of State Bank's operations in Singapore.

Core competencies of Mr. Malhotra include Project Finance, funding of Large Corporates and resolution of Stressed Industrial Assets. Mr. Parveen Kumar Malhotra has been part of policy making committees in SBI as also Reserve Bank of India. He has represented SBI in quite a few infrastructure related groups/task forces constituted by Government of India and other bodies. He has also served on Boards of Investment and Manufacturing Companies in the past.
Mr. Ajay Mankotia
Independent Director
Mr. Ajay Mankotia is the Independent Director and Chairman-Audit Committee of MPS Limited. He is also a Director on the Board of RSG Media Systems Private Limited and MPS Interactive Systems Limited.

Mr. Ajay Mankotia pursued BA in Economics (Honours) from St. Stephen's College (Delhi University), followed by a Master's Degree in Economics from the Delhi School of Economics, Delhi University. He has a Diplôme D'études Superiéures Spécialisées (DESS) in Diplomacy and Administration of International Organizations from the University of Paris-XI, Paris, Diploma in International Economic Relations from Institute International d'Administration Publique (IIAP), Paris, and Bachelor's Degree in Law (LLB) from the Law Centre, Delhi University.

Mr. Ajay Mankotia, who joined the Indian Revenue Service in 1982, has worked in a wide variety of posts in the Income Tax Department – Assessments, Appeals, Administration, Central Board of Direct Taxes, and Search and Seizure. During the course of his career, he was also deputed as Chief Vigilance Officer of a few public sector fertilizer companies and was deputed for foreign courses in Vigilance and Internal Affairs. When he was Commissioner of Income Tax, he decided to opt for Voluntary Retirement in 2008 after having spent 26 years as an IRS officer, and joined NDTV as President (Corporate Planning and Operations) and was a member of its Core Committee. He oversaw Tax, Shared Services, Legal, HR, Projects, and other corporate functions. He interacted with Industry Bodies, Ministries, Investigation authorities, SEBI, Exchanges. From Jan, 2018, he has been running his own Tax and Legal Advisory.

Dr. Aarti Gupta
Independent Director
Dr. Aarti Gupta is a seasoned investment strategist who has been at the helm of the investment strategy her family office (DM Gupta Family, Jagran Group) for the past 13 years. In addition, she is the Chief Investment Officer at DBR Ventures, an angel investing firm that invests in innovative early-stage start-ups with transformative solutions. She brings a unique perspective to her investment roles due to her strong background in investment strategy and economics. She has also served as an investor on India's first reality start-up funding TV Show, Horses Stable, where she seeks out companies with innovative and transformative solutions to significant problems. Inc42 has named her among 32 Top Women Torchbearers in the country.

Dr. Gupta is committed to promoting women's entrepreneurship and currently serves as the National Head for FICCI FLO Start-ups, an ecosystem for women founders and funders. Her contributions have been instrumental in highlighting crucial issues related to the growth of women entrepreneurs at both the state and national levels.

She is also the chairperson of the Start-up Committee and on board as an advisor to the Women's Entrepreneurial Committee of Merchant Chamber of UP. As a TEDx speaker, Dr. Gupta actively speaks on topics related to entrepreneurship, investment, and finance. She is also on the boards of several family-owned businesses and invested start-ups, leveraging her investment strategy expertise to help these companies grow and succeed. Dr. Gupta has a PhD in Economics from IIT, Kanpur, a post-graduate diploma in business studies from Harvard University, and a Master's degree in Economics from Northeastern University. She is also on the board of Harvard Alumni for Global Women's Empowerment