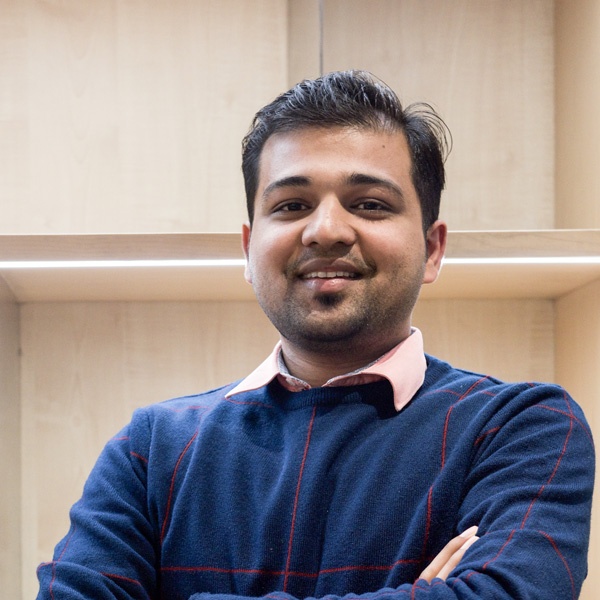 Tell us about your life before Jindal Stainless?
I was a highly disciplined, dedicated and passionate person right from my college days. My keenness to learn and excel enable me to top the batch. And my passion to serve the nation led me to explore for a career in armed forces wherein I passed the exam but fate had a different story planned for me and I joined Jindal Lifestyle as a GET.
I am always very keen to explore places and I have my bucket list of places identified. I started this exploration journey while I was in school and thus far have seen only 25% of that list.
Describe your first few years at Jindal Stainless?
My first few years at Jindal were a mixed bag of feelings. I was a fresher who was trying to learn as well as put all my engineering knowledge into a practical space. I worked my sweat out to acquire new skills and prove my worth. In a short span of 4 years I got the opportunity to work in different departments such as Operations (OEM+ Modular Kitchens), Quality assurance and New Product Development.
However, 2016 was one of the best year for me, while I got the opportunity to lead Modular Kitchen Operations. The remarkable achievement was within three months, we were able to systemize the work flow and increased the production efficiency.
Next happening year for me was 2017, when I got shifted to OEM -Value Engineering as technical Sales support. This tenure has been most enriching experience for me. I successfully developed various new products for our key customer like whirlpool, Havells and Kent. I felt very proud when I came to know that artisan bowls designed by me on occasion of 100yrs of Kitchen Aid got selected and was presented to the leadership of whirlpool and which is right now placed in their corporate office. This was the best acknowledgement of Designer in me.
I still remember, how nervous I was when I got the opportunity to shift to the corporate space in Gurgaon as a Techno- commercial lead. I had mostly spend time in plant operations and adapting to corporate culture was a new challenge. As always I was determined to excel here as well. I am really thankful to my mentors, Ms Pushpa Chowdhary and Mr Nidhish Bhatia who molded and supported me in creating this new version of myself.
Though I still miss the joy of being around machines but the joy of acquiring and showcasing my competence in customer management vide using the techno commercial knowledge is much more overwhelming. Earlier I use to focus more on establishing the process for any new development but now in addition to same I ensure end to end management of any order right from RFQ to supplies.
Would you like to share some memorable experiences from your journey in Jindal Stainless?
My tenure in JSLL is full of memorable experiences. Being, my first company, it will always remain close to my heart. All the learning and ups and downs I have seen during this period has developed me as a renewed professional.
The most remarkable experience was getting the international SCOC audit cleared. This was first international audit for our company and most difficult audit for any organization to get. I felt really proud of myself for having led the Cross Functional Team and made this through.
Similar was my inning in Modular Kitchen Department where I learnt and excelled the most about production processes and how to bring efficiency by being process oriented. This was truly a challenging task as I was solely responsible to set up a work procedure and establish a flawless coordination between multi department (design-PPC-operations, Quality and Outsource suppliers).
Another great milestone in my career at JSLL was in 2017 when I started my inning with OEM- Value Engineering department as technical lead. We worked very diligently to get new customer on board. We went all out and identified niche product category like SS RO tanks, Fire – extinguisher. I recall how in heat of summer and chilling winters we use to travel pan India to visit our customer to convince them to shift from Plastic tank to SS tank. We use to sit with customer technical team, stand at vendor factories to take product trails. But what they say all pains is vain when success kisses you. Our effort resulted in having new OEM customer like Havells, Kent, Environics and TATA Motors on board. 



What do you like to do in your spare time?
I believe that in order to keep your mind fit, one has to be physically fit as well to cope up with the day to day pressure. I love to play table tennis or do yoga and meditation in my spare time. I also like to invest my time with my family and with nature. Whenever I am back in my hometown, I can always be seen spending hours on end in the garden alone. Being there in that moment makes me feel like I am grounded to the earth. 



What's your message to the Stainless family?
JSL Lifestyle is an ocean of opportunity and if you want to grow here, you need to do your work with dedication. I feel that the mantra of success here is to have entrepreneurial mind set to dig into each and every detail of the work.