Gurugram, March 28, 2023: In a major strategic move to ensure long term availability of nickel, India's largest stainless steel manufacturing company, Jindal Stainless Ltd (JSL) entered into a collaboration agreement (Collaboration Agreement) with New Yaking Pte. Ltd. for the investment in, development, construction and operation of a Nickel Pig Iron (NPI) smelter facility (Facility) located in an industrial park in Halmahera Islands, Indonesia. Pursuant to the Collaboration Agreement, JSL will acquire a 49% equity interest for a consideration of around USD 157 million.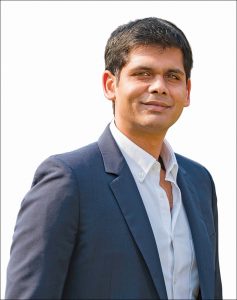 The strategic collaboration offers benefits of backward integration as JSL would have stake in the business of NPI. The Facility is planned to be commissioned within 2 years, with an annual nameplate production capacity of up to 200,000 metric tonnes of NPI with average 14% Ni Content. This is the first-ever strategic partnership entered into by an Indian company for securing stake in nickel reserves globally as India is deficient in nickel ore.
Commenting on this landmark move, MD, Jindal Stainless, Mr Abhyuday Jindal said, "This path breaking collaboration will enhance value for stakeholders with JSL acquiring a stake in nickel supply to create raw material security for its stainless steel operations. This acquisition will usher a sharper competitive advantage to JSL in Indian and international markets."
The nickel price trend has been a key factor in stainless steel business across the globe. Further, geopolitical issues, logistical hurdles, pandemic induced constraints etc. often affect the demand supply dynamics of nickel, thereby increasing the cost and uncertainty for its user industries such as stainless steel. Currently, JSL meets bulk of its nickel requirement through stainless steel scrap and NPI/ ferro nickel and this collaboration will secure an ample supply of NPI for JSL.